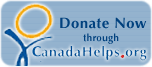 We have introduced a comprehensive, three-point "Road to Recovery Initiative" designed to overcome the practical obstacles to recovery experienced by many of our members. It includes:
On-the-job training, right where our tenants live. Tenants earn money and help to maintain their own buildings, while gaining confidence and skills
On-site education opportunities and bursaries to allow tenants to take training courses at community colleges or other schools, and to create opportunities for social participation, from summer camp to music lessons, summer barbecues to movie passes
A Rainy Day Fund to ensure unforeseen losses don't threaten a tenant's recovery.
At Regeneration House, we know that people with even the most severe mental illnesses can recover to live meaningful and productive lives. Our thirty year track record has shown us how sustained, pragmatic action has led our clients to stability, health and employment. Your contribution to the Road to Recovery Initiative can enhance our success in assisting our members on their Road To Recovery. While it is commonly accepted that paid employment is central to participation in Canadian life, unemployment rates among persons with mental illness continue to be the highest among all disability groups. With this knowledge in mind, RCS made a dedicated commitment to expand our client employment program and since 2004 we have continued to enhance our employment initiatives including the creation of a social purpose enterprise to allow our working members to expand their cleaning services to businesses and individuals in the community. As one of our clients recently said:
Regeneration House has given me the opportunity, the encouragement and the support to go on to successful self employment. -H.D.
Our Rainy Day Fund has helped many members who have found themselves short of money to obtain the necessities of life. One such example is MM's story below:
My Shoes by M M
January 22, 2008
There was a time when I didn't have the proper footwear. My worker, Patricia introduced me to Foster's Shoes and my whole world turned around. We went there and tried on a pair of beautiful orthopaedic shoes, and then we bought them. Now I will have these shoes for myself, thanks to Regeneration House Rainy Day Fund. My story goes back the fact that I have an injury on my left ankle that requires me to wear proper footwear. When I put in a request for assistance to ODSP (special needs), they said that the Nursing Home where I lived was supposed to cover the cost, but they didn't saying it was not in their budget. My worker tried various channels but nobody but Regeneration House would help me. Now I have proper footwear. Thanks to Regeneration House. You did it again!
Donate to RCS
Your donation is important to us. We need your help to continue running our programs and services.
A gift of $60.00: allows the RCS client employment program to provide the per diem rate for one client
A gift of $125.00: allows RCS to provide a full turkey dinner and gifts for 5 clients at our annual seasonal party
A gift amount of your choosing: allows us to continue all RCS General Programs
Donation to RCS can be made:
Donate Now Through CanadaHelps.org!
Online: make an easy and secure online donation by clicking on the CanadaHelps button.
This will launch a new browser window and will take you to CanadaHelps.org, just follow the instructions.
Mail or Fax: download our Printable Donation Form, fill it out, and mail it to
Regeneration Housing & Support Services
2238 Dundas St West Suite 307,  Toronto, Ontario  M6R 3A9
OR fax it to RCS at 416.703.9648
Phone: just call 416.703.9645
* Printable Donation Form requires Adobe Acrobat for viewing.
RCS issues a charitable receipt for any donation over $20.00
Charity Number: 119113629 RR0001